Hal Steinbrenner Sued for Tax Refund
Bloomberg is reporting New York Yankees co-owner Hal Steinbrenner has been sued by the U.S. government for $670,494. According to the article, Steinbrenner received the sum as a refund after filing an amended 2001 tax return in late 2009. The U.S. government is taking the position he lost his claim for refund by filing the return after March 1, 2009.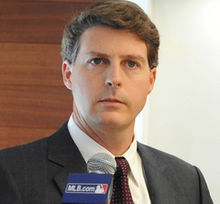 In general, a taxpayer has three years from the due date of the return to claim a refund, up to the amount paid. If, however, additional taxes are paid sometime after the due date of the return, then the taxpayer has two years from the date of the additional payment to claim a refund for those paid taxes. The three year rule trumps the two year rule if the additional taxes are paid no later than one year after the due date of the return. Got that?
The complaint against Steinbrenner was filed yesterday in the Middle District of Florida. Unfortunately, I have not located a copy of the complaint, so I cannot assess the accuracy of the analysis.
(Hat tip: TaxProf Blog)