Super Bowl Sunday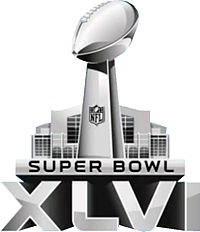 New York City will be abuzz this Sunday as the New York Giants take on Tom Brady and the New England Patriots in Super Bowl XLVI. Television advertising sold out at record high prices this year, averaging $3.5 million for each 30-second spot, or $116,666.67 per second.
During game breaks, advertisers will seek to win over viewers. During the game, many viewers will ride the emotional roller coaster of tracking their wagers. More than $100 million in legal U.S. bets are placed on the game. Too bad the government doesn't receive its cut in the estimated hundreds of billions of dollars annually wagered in non-U.S. regulated capacities. (Go figure, I assume not all bettors report all gambling winnings.)
Fellow tax blogger Kay Bell tells the story.