Latest Tweets
@johnthelawyer dood! all is good. hope you are safe from all the rain.

RT @WALLACHLEGAL: No ruling yet in NJ sports betting case, but we are in the red zone. Here is my prior post on why NJ has a good shot http…

Burgeoning industries create fascinating opportunities. Check out @KevinRothWx, #DFS meteorologist.
Categories
Archives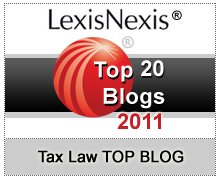 Contact
brad[at]taxdood[dot]com
Tax Blogs
Poker Blogs
Disclaimer
Before proceeding to the content in this blog, keep in mind that the information provided in this blog is general and not intended to address anyone's particular tax situation. Furthermore, the views expressed herein are those of only the author and have no affiliation with any other individuals or entities providing legal advice. Consult a tax professional before relying on any information provided in this blog.