Latest Tweets
Hip and the Lip Episode 24 - He (Ryan Fitzpatrick) Signed the Damn Contract https://t.co/5UtAw3eScH

Complex gose...hits both sour and sweet components. Hope w... (Bianca Mango Lassi Gose 6%) https://t.co/oh2SOqdUvA #photo

Would we react less adversely if we knew of @mlb players' injuries while they played through them than after?
Categories
Archives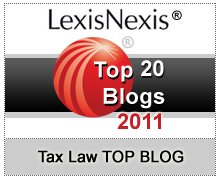 Contact
brad[at]taxdood[dot]com
Tax Blogs
Poker Blogs
Disclaimer
Before proceeding to the content in this blog, keep in mind that the information provided in this blog is general and not intended to address anyone's particular tax situation. Furthermore, the views expressed herein are those of only the author and have no affiliation with any other individuals or entities providing legal advice. Consult a tax professional before relying on any information provided in this blog.